Create your own Nikki Sixx Halloween Costumes. How to dress like Nikki Sixx for Halloween. Founder and lead bass guitar player for legendary rock band Motley Crue – Nikki Sixx. Nikki Sixx defines the term rock star. If you want to dress up as Nikki Sixx for Halloween this is the gear you will need.
If your an old rock n roller from the 1980's like me, you might just have all the necessary items to make a Nikki Sixx Halloween costume tucked away in the back of your closet. It should be labeled "1980's rock and roll clothing" or something else like that!
I idolized Motley Crue and their bad boy attitude and style. It fueled my many wild rock and roll party nights in the eighties and nineties! I sure am glad those days are behind me, and that I survived! Now that I am older I like to dress up like Nikki Sixx on Halloween. Here is how you can create a costume for yourself.
Wigs For Nikki Sixx Halloween Costumes
First off, if you want to look like Nikki Sixx, you will need some wild and crazy black hair. Nikki changed his clothing style many times over the years, but one thing remained consistent, his long black crazy hair! Any of these wigs should get the crazy Nikki Sixx hair you will need for your costume.
Men's 80's Rock Star Wig

Headbanger Wig Costume Accessory

Motley Crue T-shirts for Nikki Sixx Costumes
Next thing you need for your Nikki Sixx Halloween costumes is a Motley Crue t-shirt. He may not have always wore a Motley Crue band t-shirt like these, but I think if you wear one, it will help set the tone of the character you are trying to dress up as. There are plenty of options. Theatre of Pain, Girls Girls Girls, World Tour vintage t-shirts.
Motley Crue Theatre Of Pain T-shirt

Motley Crue Final Tour T-Shirt

Motley Crue Shout Wire T-shirt

Motley Crue Girls Girls Girls T-Shirt

Men's Motley Crue Hollywood T-Shirt

Motley Crue Shout At the Devil T-Shirt

Motley Crue World Tour 1983 T-shirt

Motley Crue – Mens Use It Or Lose It T-shirt

Mesh Shirts Was All The Rage For Rockers
I imagine Nikki and the gang simply stole their groupies clothing in order to assemble their own stage outfits for concerts. Take a pair of fishnet stockings and tear a few holes in it. You have some cool rock star arm sleeves for the show! That's the idea behind this mesh top rocker style adults costume.
You Have to Have Tattoo Arm Sleeves
Like most rock stars from the 80's, Nikki Sixx is covered with tattoos. If you aren't already "sleeved" up, grab some temporary sleeve tattoos for your costume idea.
Fake Slip on Tattoo Arm Sleeves

Tribal Pair of Tattoo Sleeves

Leather Pants for Nikki Sixx Halloween Costumes
If one piece of clothing defined an 80's rock star more than any other, it's the leather pants. A pair of leather pants is essential in making a Nikki Sixx costume for Halloween. Here are several decent mens leather pants styles that would be ideal for your costume idea.
Men's Faux Leather Trousers Pants

Mens Classic Leather Pants

Men's Leather Skinny Black Pants

Mens Leather Pants with Side Laces

Get Unique With Cool Skull Accessories!
Nikki Sixx loved to accessorize! He loved to wear leather skull bracelets, necklaces and lots of silver chains. Here are some skull items to accessorize your Nikki Sixx Halloween costumes.
Skull Pile Chain of Skulls Jean Chain

Leather Skull Bracelet Necklace

Mens Skull & Crossbones Leather Belt

Black Belt with Rhinestone Skulls

Accessories for Your Rock Star Costume Idea
Rock stars love their accessories. Nikki Sixx was no different. Pick up a few of these rock n roll accessories to complete the ultimate rock star costume for Halloween.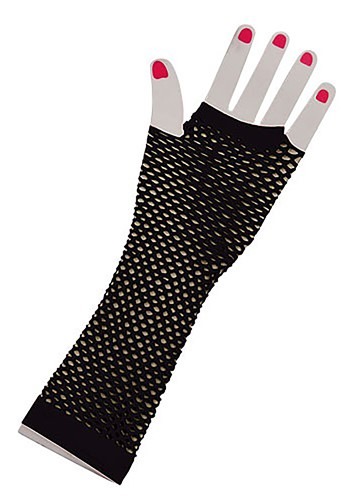 Black Fishnet Fingerless Gloves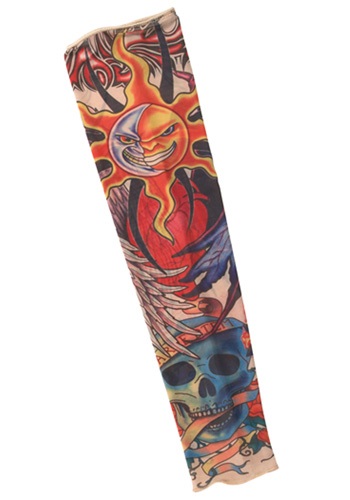 Tattoo Sleeve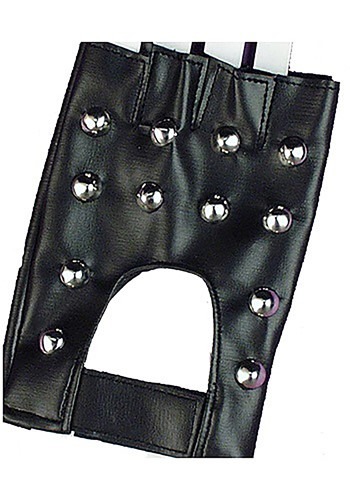 Studded Biker Gloves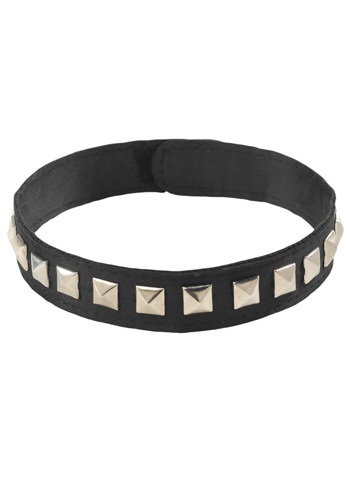 Black Studded Choker

Nikki Sixx Might Have Worn Leather Biker Boots
Ok now I admit that I don't really know what style of boots he liked to wear. But you just can't go wrong with a good pair of biker boots for a Nikki Sixx costume. If you don't have a pair of leather biker boots in your 1980's clothing box, here are a couple styles that Nikki Sixx may have liked.
Xelement Mens Tribal Skull Boots

Xelement Mens Flying Eagle Boots

Inflatable Rock Star Guitars
If you aren't a musician and don't have a bass guitar laying around, then grab one of these inflatable guitars to go along with your Nikki Sixx costume for Halloween.
Inflatable Black Hero Costume Party Decoration Guitar

Inflatable White Hero Costume Party Decoration Guitar

Inflatable Orange Hero Costume Party Decoration Guitar

Inflatable Silver Hero Costume Party Decoration Guitar

Brush Up On Your Nikki Sixx History
If you're gonna portray one of the most legendary rock stars in the world, you might need to learn a little more about him. You can do that with these Nikki Sixx autobiography and books that he has written.
This Is Gonna Hurt: Music, Photography and Life Through the Distorted Lens of Nikki Sixx

The Heroin Diaries: A Year in the Life of a Shattered Rock Star

An Education in Rebellion: The Biography of Nikki Sixx

The Dirt: Confessions of the World's Most Notorious Rock Band

Motley Crue: A Visual History: 1983 – 1990

Tattoos & Tequila: To Hell and Back with One of Rock's Most Notorious Frontmen

Rock Star Halloween Costumes for Everyone
80'S Rock Star Boy Child's Costume

Men's Hair Band Maniac Costume

Underwraps Men's 80's Rocker

Lil 80s Rock Star Girl Baby Costume

Pink Rock Girl Costume

Rock Star Glam Girl Kids Costume

Girls Rock Star Costume

Child Rock Star Tutu

Girl Zombie Punk Rocker Costume

80's Rock Star Child Costume

More Halloween Costume Ideas and Accessories